Scott Veitenheimer - District #2 Candidate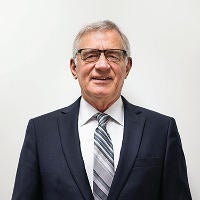 I am your current CLP Board President Scott Veitenheimer. I grew up in Ottertail County, south of Fergus Falls, MN. Since my parents were members of both Lake Region Electrical Co-op and Park Region Telephone Cooperative, I have been part of a co-op family for most of my life. After graduating from Fergus Falls High School and Fergus Falls Junior College, I received my B.S. in Geological Engineering from the University of Idaho. Returning to Minnesota, I worked for the MN DNR, Minerals Division in Hibbing where I was part of the team that wrote Minnesota's Mineland Reclamation Regulations. I also worked for RREM Consulting Engineers of Duluth and was Assistant Lake County Highway Engineer. About 12 years ago, I was awarded a Certificate in GIS from UMD.

My wife and I have been members of CLP since we moved to Two Harbors with our two daughters in 1992. We ran a strawberry farm on our property for several years.

I was first elected to the CLP Board in 2016 and currently have the most experience since the other Directors have all served less than two years. I was elected Board Chairman in June 2021. I also represent CLP on the Great River Energy Board of Directors, serving in that role since September 2020.
---
Geoff Tolley - District #2 Candidate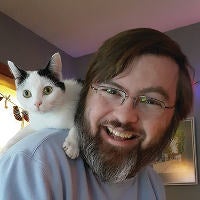 I'm Geoff Tolley, and with your commitment to vote I hope to have the honor of serving District 2 as your board member.

I was born in England 46 years back and moved to the Midwest in 2005 to be closer to Jennifer, to whom I have been happily married these last fifteen years. We've lived by this corner of Lake Superior a while before settling in District 2 six years ago.

My higher education background is in physics and professionally I work remotely in IT as a systems administrator. It's a job that demands a great deal of attention to detail, which is a quality I've already been bringing to CLP as a member: I've alerted CLP when some coop-related state paperwork went missing and also drawn the Board's attention to our cooperative supplier Great River Energy having neglected to account for many millions of dollars in several different kinds of hidden costs to coop member-owners in its briefing on the proposed sale of Coal Creek Station.

CLP has many enviable records to maintain: lineman safety, supply reliability and staff institutional knowledge not least among them. It's also changing as we need a new CEO and the shapes of electricity generation, transmission, storage and usage are all undergoing rapid transformation. With your confidence I'll be able to pay detailed attention to all those and more on your behalf.
---
Roger Peterson - District #5 Candidate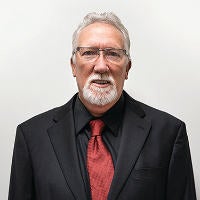 Hello, my name is Roger Peterson, and I have been the director of District 5 for one year now; and I am up for re-election this year.

I am 64 years old, married for 44 years to Tammie, and have two children and two grandchildren, all of who live in the Finland area where I was born and raised. After working in the mining industry for 37 years and eight years working for the MN DNR, I retired 1-1/2 years ago. Now I work full time at my construction business, keeping busy building things.

I was involved in many organizations throughout my time living in Finland, including the Finland Area Recreation Committee, Finland Fire & Rescue, Finland 1st Responders, and the Crystal Bay Township Board.

I have really enjoyed my last year as a director on the board. I have learned much about electric cooperatives and the way they function. I am proud to be a part of this great organization and would appreciate your support for another term.
---
2021 Annual Report
Understanding Electricity Supply & Demand
CLP Mission and Vision
Adopted September 2019
Mission (What CLP Does):
"CLP delivers safe, reliable, affordable energy and innovative services to our members while enhancing the vitality of our community."
Vision (What CLP Wants to Become): 
"We aspire to be the force that empowers opportunities for the benefit of our members and community."
Energy Wise MN Store
WELCOME TO THE NEW ENERGY WISE MN ONLINE STORE!  Click the link below to shop our featured products.
Monthly News
PowerLines Newsletter
Get your exclusive, monthly CLP updates in our newsletter. 
Call Before You Dig!
Gopher State One Call
Call before you dig! It's the law! Dial 811 or visit the Gopher State One Call website.            
Looking for a new way to report your outage? Introducing outage texting.
Purpose drives everything America's electric cooperatives do.